loof751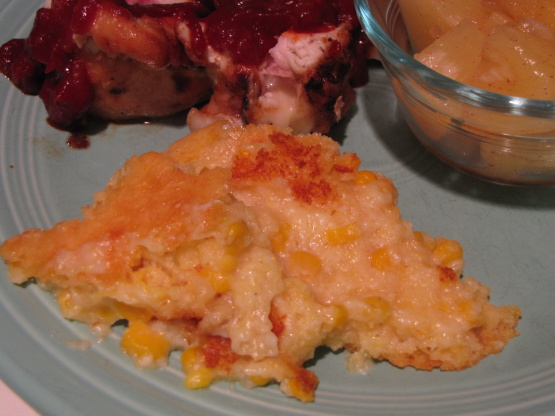 Only six ingredients! (Cornbread mix is one), this comes out with a soft crust on top with a gooey center. I got this recipe from my step-mom. It's really good and easy to make! I have a small oven so I've had to adjust the cooking time to less than 45 minutes.
Mix all ingredients together and pour into a well greased 8 x 8 pan.
Bake 45 minutes at 375 degrees.