Juenessa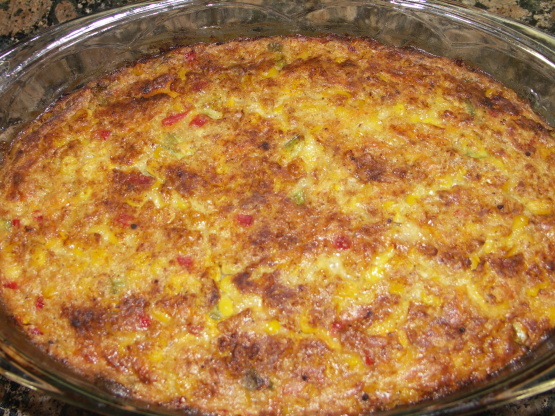 This recipe is from my friend Angela. It is one of my favorite corn recipes. I would double if taking to a pot luck as it goes quickly!

First tiem I have made a corn casserole like this. It had a very nice flavor and was easy to prepare. The corn lovers in my family thought it was great. Thanks Junessa. Bullwinkle
Mix all ingredients together, except paprika, in order given, stirring well.
Pour into slightly greased casserole, sprinkle with paprika and bake at 400°F approximately 1 hour.