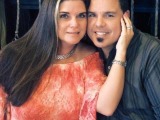 This recipe is from my friend Angela. It is one of my favorite corn recipes. I would double if taking to a pot luck as it goes quickly!
Directions
Mix all ingredients together, except paprika, in order given, stirring well.
Pour into slightly greased casserole, sprinkle with paprika and bake at 400°F approximately 1 hour.
Reviews
Most Helpful
First tiem I have made a corn casserole like this. It had a very nice flavor and was easy to prepare. The corn lovers in my family thought it was great. Thanks Junessa. Bullwinkle
Really good and oh so easy to make! I usually make the cornbread version of this casserole but I enjoyed the saltine flavor & texture more. A recipe sure to be repeated. Thanks for sharing!