Corn and Zucchini Fritters
Prep 10 mins
Cook 25 mins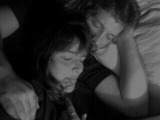 Who doesn't love fritters?!!
Directions
In a large bowl, combine the corn, onion, parsley, and zucchini and toss to mix.
Add the flour and toss with your hands, separating all the ingredients to be sure they are all coated evenly with the flour.
Add the salt, pepper, and sparkling water and mix all together. The mixture should be airy and light, but not wet; do not overmix.
In a large heavy saucepan or deepfryer, heat about 4 inches of vegetable oil to 375 degrees.
Gather the batter into loose, very freeform fritters about 3 inches in diameter (when you gather them together, compact just slightly to hold in a mass, but there will still be lots of stray bits of vegetable sticking out and some will fall off and separate from the main clump).
Deep fry them, 2 at a time, until they are golden brown, about 3 to 4 minutes, turning over halfway through. Stand back and watch out for splattering oil for the first minute or two.
Gently remove them to paper towels, drain and keep warm in a low oven while you finish cooking the other fritters.
Most Helpful
Thought sure the batter wouldn't hold but when the fritters hit the pan they puffed up beautifully. Crispy on the ouside and a bit moist and chewy on the inside. I made only half a batch for myself and for the Photo Swap. So glad I tried this and hope others do too.
Trying to keep the review short without sounding choppy so here goes... Re: zucchini, it would be nice to have the amount in cups after julianne. Zukes can range in size so much. I considered mine "medium" so only used 2. All the veggies filled up a 6-cup bowl. The prep time was much more than 10 minutes getting those cut up! I substituted kale for the parsley. They have a similar texture so I know that wasn't affected. Flavor-wise the kale wasn't noticeable which would be considered a positive! I think I would have liked more corn.
The major problem that I had was after adding the seltzer, the mixture wouldn't hold any form. I tried throwing it into the oil but it just burst apart. I figured that it was too wet and added more flour. That did the trick but about halfway down the bowl I had to add more again as the veggies released more liquid. I think this did detract from the flavor somewhat, causing the salt ratio to be off. I expect the reason I had this problem was using home-froze corn which I think was wetter than what you would get from fresh or industrially frozen corn. --If the seltzer is imperative then I may have needed to blot the corn before throwing it into the other veggies.