Rita1652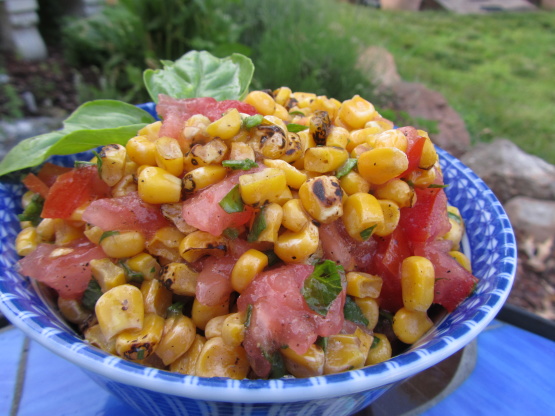 This is an easy and tasty salad recipe received from a friend.
Remove corn kernels from cob.
Heat 2 tablespoons olive oil in a skillet over medium-high heat. Add garlic and saute 1 minute. Add corn and saute for an additional 5 minutes.
Add 1/4 c of basil and transfer mixture to a large bowl.
Cool slightly.
Stir in tomatoes, balsamic vinegar, and the remaining olive oil and basil.
Season with salt and pepper.
Chill for 3-8 hours before serving.