dicentra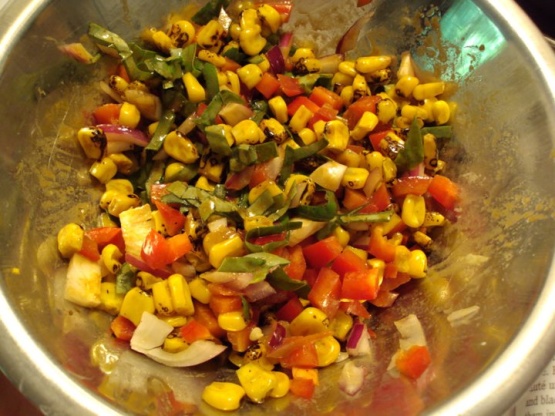 From Asparagus to Zucchini, A guide to Cooking Farm Fresh Seasonal Produce.
Husk corn and boil or grill until crisp tender. Cool and slice off kernels.
Place corn in bowl with sweet peppers, onions and basil.
Whisk balsamic vinegar and mustard in a small bowl, then slowly whisk in olive oil.
Toss with the vegetables.
Season to taste with salt and pepper.