Zaney1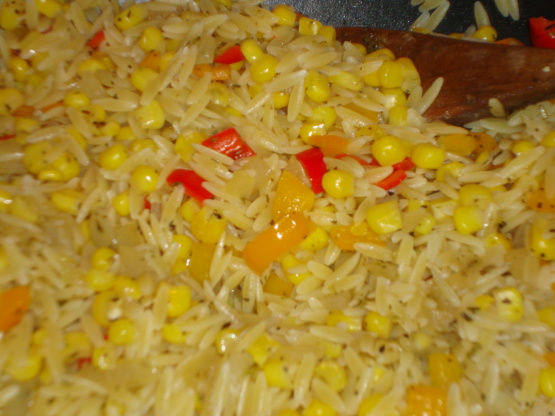 I got this recipe out of the Healthy Cooking Magazine and we loved it...Putting here so I can always find it easily...Great easy side dish...
Cook pasta according to package directions.
Meanwhile, in a large nonstick skillet coated with cooking spray, saute red pepper and onion in oil for 2 minutes.
Add the corn, italian seasoning, salt and pepper; cook and stir until vegetables are tender.
Drain pasta; stir into the pan with vegetables.
Enjoy!