Corn and Cherry Tomato Salad
loof751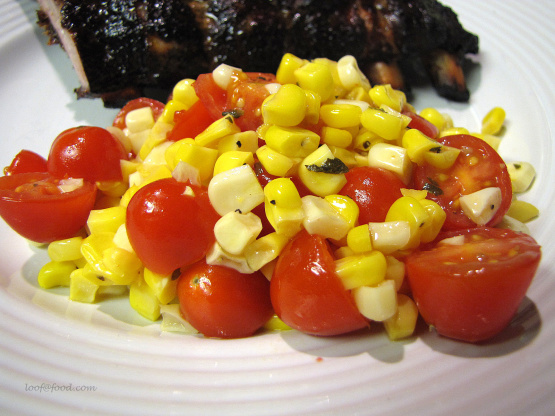 This has a lovely lemony, tarragon vinaigrette. Would be a great accompaniment to your BBQ. From "Fine Cooking" magazine.

This is a fresh and easy salad to make. I used fresh tarragon, which worked very well, as I love fresh tarragon.
Heat 1 tablespoon oil in a skillet, over medium high heat and add corn; cook, stirring often, until softened, about 2 minutes.
Let cool slightly in a bowl; add tomatoes, extra virgin olive oil, lemon juice, tarragon, salt and a few grinds of black pepper.
Toss and serve.