Corn and Bean Fiesta Salad

Warning! This makes a TON of salad. Then again, it's addictive and easy to make so it's a great one for your Summer cookout repertoire! Feel free to substitute some of the beans for other types if you prefer - the original emailed recipe I got had black-eyed peas in it. Mostly what you want is a pretty firm bean so it doesn't get mushy when you mix it together. You can also bump up the jalapenos if you like the heat! We love this with scoop corn chips or baked tortilla chips for dipping.
Directions
In a large bowl, combine beans, corn and tomatoes. Mix gently. Add remaining ingredients and stir thoroughly to distribute seasonings. Taste and correct seasoning. Cover and refrigerate at least two hours to marry flavors. Enjoy.
Reviews
Most Helpful
Oh boy, did this go over well! I made the full batch (and it does make A LOT) and was happy I did, because it was gobbled up by some very hungry and appreciative eaters. I wasn't sure I like the Italian dressing with it when I first made it, but then after marinating, I thought it was fabulous. And how easy was that?! We all loved it. Gracias. Made for ZWT8 Mexico/Tex-Mex/SW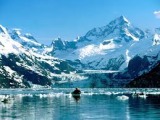 I used canned chilies and 1 fresh chili and a mix of canned beans. Subbing the pinto for blackeye peas, and added a can of cannelli beans. Used parsley along with the cilantro, mint, basil along with my own Italian dressing. Adding juice of a lime. Quick and easy! Great to make the day before a party! One less thing to do the day of. ;)

Oh boy I love this stuff! I made 1/3 of the recipe, using 1 can of beans (black), 1 can of corn (white), the whole can of Rotel, and 1/3 measure of everything else. I don't care for raw onion so used a chopped green bell pepper instead. Served with tortilla chips for dipping and really enjoyed - thanks for sharing the recipe! Made for ZWT8, Chefs gone WILD!