gailanng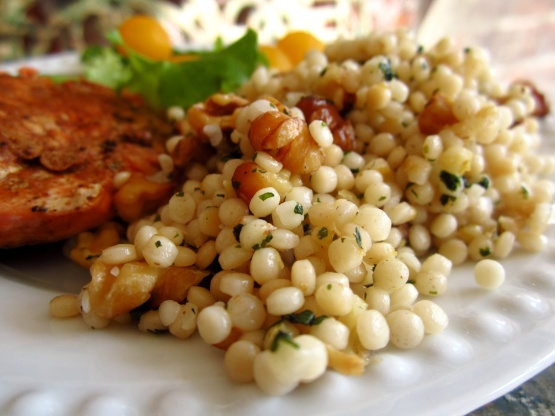 This makes a good accompaniment to fish and meat when it's served warm. You can also serve it as a cold salad as part of a buffet. You can use any kind of nuts you like, just toast them in a dry frying pan before you mix them with the rest of the dish.
Cook the couscous according to package directions.
Meanwhile, put the coriander and lemon zest in a bowl.
When the couscous is done, mix it with the coriander and lemon zest.
Add the olive oil and nuts and mix again.
Season with salt and pepper.
Serve immediately or chill if desired.
Squeeze a little lemon juice over the couscous just before serving.