Coriander-Crusted Lamb Chops
PaulaG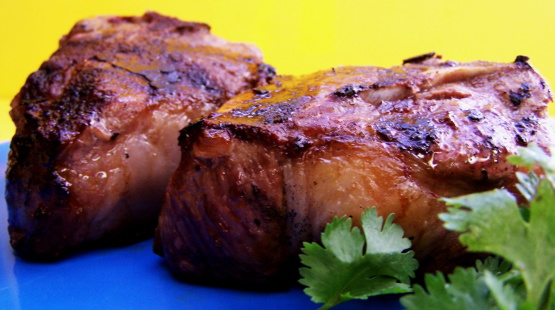 As taken from the AARP magazine Eating Well Romantic Dinner for Two. Serve these chops with steamed asparagus and roasted new potatoes.
Top Review by PaulaG
A delicious and quick recipe. I did cook the chops a little longer than called for because we like our meat a little less rare. These were cooked out on the grill and went well with Lemon Roast Potatoes.
Trim fat from chops and place them on a flat plate.
Combine all the other ingredients in a small bowl, then rub the mixture over the chops. Cover with plastic wrap and marinate in the refrigerator about 30 minutes.
Heat a lightly oiled grill pan over high heat until almost smoking, then add the chops and sear for about 2 minutes, flip the chops over and cook for another 3 minutes for the medium rare or 3 1/2 minutes for medium.
Allow the chops to rest 5 minutes before serving.