Coriander and Mint Chutney
This is the famous Indian Chef, Sanjeev Kapoor's no-fat chutney that he recommends to dab on your sandwiches to make them look more appetising! Enjoy these with the Paneer cutlets recipe that has been posted separately:)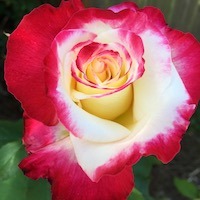 This was delicious! Just exactly the flavor I was hoping for, too. Ate this with your Indian Samosa's recipe# 15348. I used fresh mint leaves from my own herb garden which is always fun. I did add the yogurt to the chutney and it was wonderful. I didn't use as much yogurt as directed per 2 Tbls; I used considerably less, but it was perfect just the same. Thanks for the great chutney recipe!
Put the corriander and mint leaves alongwith the green chillies and a little water in your mixer and process until you have a smooth paste.
Remove from mixer into a serving bowl.
Add salt and sugar.
Stir in lemon juice.
Serve alongside cutlets, kebabs, etc.
or as a sandwich spread.
NOTE: As a variation, add plain low-fat yogurt to the chutney and mix well (1 cup yogurt for 2 tbsps. of chutney).
Enjoy!