Copycat Pappasito's Queso
Camo O.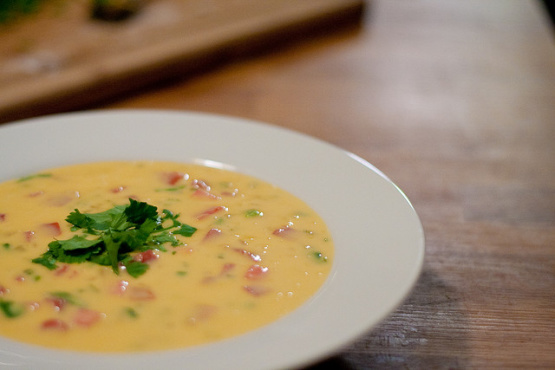 This is my version of queso that is familiar with Pappasito's in Houston, TX. I found this copycat from CopyKat.com with my adjustments of more onion, garlic, and tomato.. and this is fairly close..but not quite there.. it's really good all the same!! Hope you think so too!

We thought this queso was VERY good. I'm trying to duplicate Uncle Julio's cheese dip actually. This is far superior to Rotel and Velveeta. I used Hatch hot chilies in the can, and Trader Joe's minced garlic out of the jar which I won't do again - will use fresh garlic next time. Next time I'll regular chop half the onions and mince the other half. One large tomato was perfect. I added at least a cup of milk - it was very thick. We will be making again and again.<br/><br/>Just made again. Used double boiler this time - makes all the difference. Using fresh garlic was a game changer too.
Melt cheese with milk and stir until blended.
Add chilies with liquid.
Add garlic, onion and stir until onions are transparent.
Remove from heat and add tomatoes before serving.