Copycat Pancho's Cheese Dip
Parsley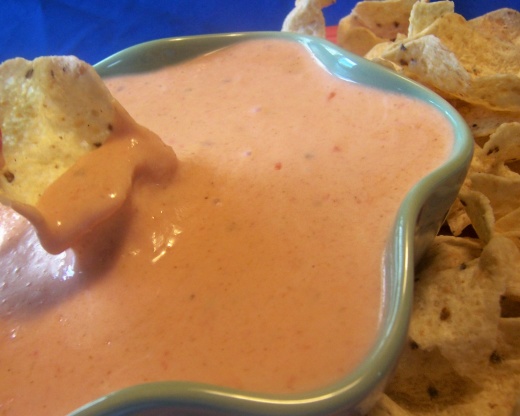 Tastes JUST like it! Recipe calls for block AMERICAN cheese, Velveeta might work just as well.

This recipe was definitely over thought. The great thing about panchos cheese dip is that you can eat it cold! Once you heat up the cheese it's worthless! Sooo with that being said, blend ingredients in recipe as stated. Once blended add the cubed cheese and blend well. Tastes exactly like panchos and you can serve it straight out of the fridge(and it's still creamy, not a solid block of cheese)!!
Melt cheese until smooth in a double boiler or microwave, stirring throughout.
Puree rotel in blender or small processor.
Stir into the cheese the rotel, cumin and garlic.
If too thick, add a little water.
Serve with tortilla chips.
ENJOY.