Copycat Keebler Pecan Sandies
This is my favorite recipe for pecan sandies and tastes just like the store bought ones. The recipe is from copykat.com, but I wanted to save it here, and in my special cookbook!!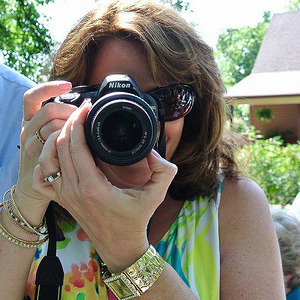 I love Keebler's but I just wasn't thrilled with these. They were too dry (I baked them for 12 minutes) and I didn't feel like there was much flavor to them. They were okay, but not a recipe I'd bother to make again. I also only got about 24 cookies.
Preheat oven to 350 degrees.
Measure flour, cream of tarter, and baking soda together and set aside.
Cream vegetable shortening and sugars together until fluffy.
Add vanilla, salt, and egg to sugar mixture and beat until smooth.
Add flour mixture to sugar mixture 1/3 at a time, beating after each addition until completely mixed.
Dough will seem a little thick.
Stir pecans into dough with a strong spoon.
Chill dough for 30- 45 minutes.
Roll dough into 1- 1 1/4 inch balls and place on ungreased cookie sheet.
Flatten balls to 1/4 inch thickness.
Bake for 12- 15 minutes, until slightly golden.
Remove to cooling rack.
When completely cool, store in air-tight container.