Copycat Fantastic Chocolate Mint Frangos
DebS 2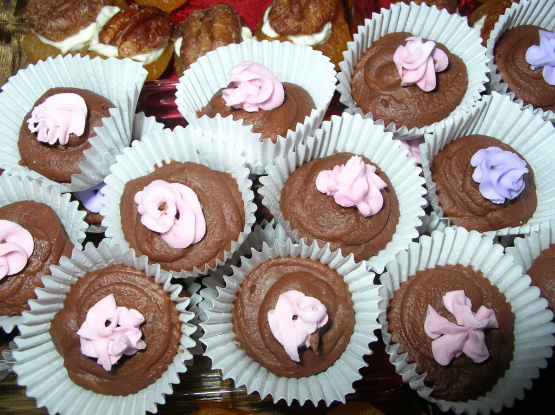 Mmmmm! These Frangos will melt in your mouth! They are so easy to make and also make great gifts. After cutting the Frangos into small pieces, I individually wrap each piece in pretty cellophane paper, and then place all pieces in either a cool coffee mug, a pretty box, or a lovely bag. I then take a colorful recipe card and write out the recipe to include with the gift because people always ask me for it once they have tasted these! Please note that the prep time does not include chill time.

Top Review by DebS 2
Wow these are so yummy! Very minty, too. Taste just like the real Frangos I remember! I used a piping bag and piped the chocolate into little candy cups. I froze them to save until Christmas - if they make it that long:) Somehow I yielded 125 pcs. Next time I make them I'll pipe more into each cup. On a side note I made these again this evening and was in a hurry and didn't let the chocolate cool - big mistake the butter separated when they cooled.
Melt chocolate chips over low heat.
Allow to cool.
Add remaining ingredients and beat well.
Pour into buttered dish.
Refrigerate until it has hardened (but is still soft enough to slice).
Cut into small pieces and serve.