Copycat Chili's Black Beans
Rita1652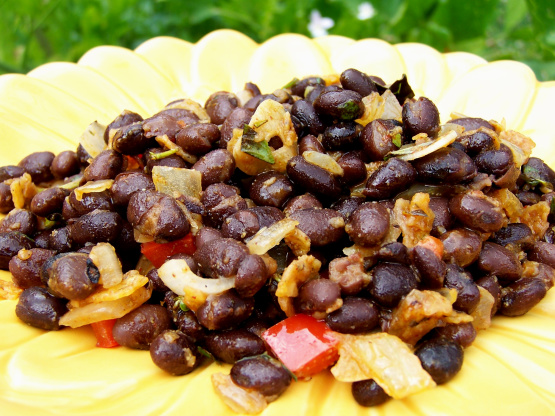 Copycat recipe posted by request.

Really good! This was so simple and delicious! I drained and rinsed the beans and just added a little water. I used honey instead of sugar and added cumin and salt and doubled the other spices. I also added some cayenne pepper for some heat. Oh and i used a ton of fresh cilantro too. Top it with some pico de gallo and it's perfect!!
Place all ingredients in a saucepan and mix thoroughly.
Let simmer for about 20- 25 minutes.
Place beans on the bottom of a plate, covering the middle.
Place chicken breast in the middle, a serving of rice on the side, and a generous helping of picadillo.
Sprinkle with a tablespoon crushed tortilla chips (optional).