Copy-Cat Hoito Finnish Pancakes
willydog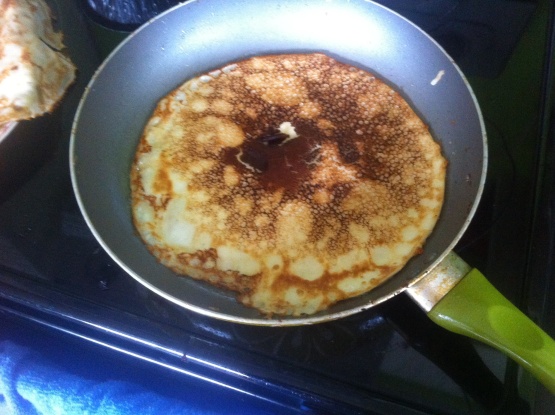 This recipe tastes almost the same as the finnish pancakes at the Hoito in Thunderbay ON.
my 10 children loved them, it said yield 6 but it made 10!! i'm so happy i got to feed all 10 children. nice !!
Combine and whisk all ingredients until smooth.
Let the batter rest for 30 minutes (or sit in fridge overnight).
Heat non-stick or lightly greased pan to medium.
Pour in a thin layer of the batter just so it covers the bottom.
Once it is golden brown on one side, flip and cook the other.
Serve with maple syrup, butter, fruit, or jam.