This recipe has been posted here for play in ZWT9 - Scandinavia. This recipe is another one from mindspring.com - Christian's Danish Recipes. Copenhagen Salad is an exotic and nutritious Danish salad. It sounds very yummy and refreshing, I bet it packs a big punch of flavor.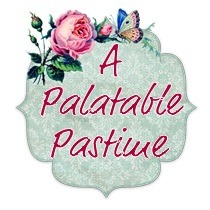 This is excellent! It reminds me of the toppings for all the usual restaurant fare salads that use blue cheese and some sort of fruit, along with nuts. A person might think that wine is not an appropriate dressing, but there it does depend on the type of wine used. I used a Moscato wine (any sweet white wine would work well) and it blends right in. Doesn't taste like someone spilled their glass of wine into their salad at all. ;) I served this simply on a leaf of Boston lettuce (for color) Reviewed for the "For your consideration" tag game.
Cut cheese into ¾ inch cubes , this is easy if the cheese is well chilled.
Mix with halved and seeded black grapes, halved walnuts and mandarin oranges. Just before serving, sprinkle with a little white wine .
Enjoy!