From Jack LaLanne's Power Juicer book for use with a juicer. This one uses cucumbers, carrots, an apple and a lemon!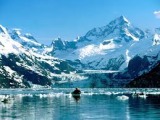 This was a fabulous way for me to start my day! It's so refreshing and just makes me feel good. I have tried cucumber, carrots and apples before, but never with lemon. I really liked that extra zing from the lemon. Lovely. Thank you!
Juice fruit/veggies together in a juicer, stir and serve!