Bev I Am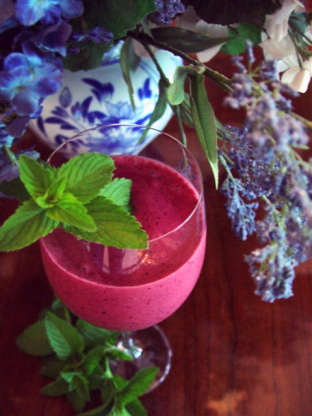 One day when I was bored I created this recipe, and now everyone who I make it for later begs me for the recipe. I like it for breakfast, but my mom enjoys this smoothie with lunch. Hope you enjoy!

Oh, My Goodness! This may very well be the BEST Fruit Smoothie I have ever tasted!! I made this with frozen strawberries & blueberries, and fresh raspberries & blackberries. I used vanilla yogurt and the rest exactly as directed by the recipe. It is so fresh tasting! My tastebuds are singing!! Britt, it is no wonder everyone is begging you for this!! Thank you, Thank you, thank you for sharing it with me!!
Put ingredients in the blender one at a time, blending well after each addition.
Pour into a glass and enjoy!