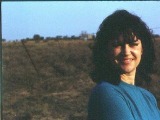 Belgian endive cries out for creative salads! Look for firm, white unblemished endives. This salad is more of an IDEA that a recipe, because you could add or sub many alternative ingredients, such as blue cheese, roasted nuts, chopped pickles. This salad is cool and refreshing. Quantities and servings are guesses!
Directions
Rinse endives and cut off bottoms. Remove outer leaves if blemished. Divide into as many "boats" as you like. Use only the largest leaves. Find a nice platter to use.
Prep the salad veggies. (I steamed thin asparagus briefly, rinsed under cold water, and chopped them up). Put all the salad veggies in a mixing bowl as you prepare them, then add the crumbled feta. Mix well. If you want to add any salt, be careful and use just a pinch of sea salt.
(If you do not have enough chopped salad veggies for the boats, cut up more!).
Mix the buttermilk and mayo in another bowl. (You might need to make more dressing -- it all depends on the size of your salad).
Put the arugula or lettuce to one side of your platter, and arrange the endive leaves in a half circle around the greens.
With a tablespoon, divide the prepared, finely chopped salad among the endive "boats".
With a spoon, drizzle the buttermilk-mayo dressing over the filled endive leaves.
You could sprinkle over coarse black pepper, or some paprika.
Refreshing on a hot day, as a side salad or starter.