Mandy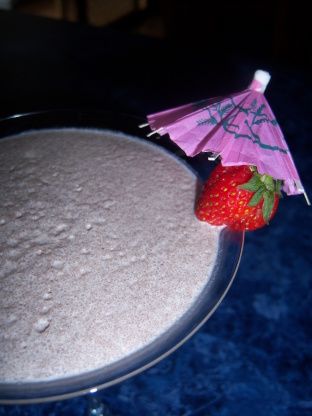 This is a lovely decadent cocktail, a great one for after dinner drinks, simply delish! Recipe from Kraft.

We really enjoyed this drink. Next time I will add more Kahlua and Baileys to make it more of a "cocktail" and less like a "cookies and cream milkshake". I only drizzled honey on my glass because my husband doesn't like it, but I really couldn't taste it so I will be more generous with that next time also. Thanks for posting this yummy drink!
Add milk, ice cream, Baileys and Kahlua to crushed cookies and blend until well combined.
DRIZZLE honey on the inside of two cocktail glasses. Pour cocktail into each glass and serve garnished with strawberries.