Cookies and Cream Parfaits
Cost per serving $1.05. I found this recipe in Woman's Day magazine. I have not tried this recipe, but I'm posting it for safe keeping. I plan to use sugar free pudding, Cool Whip, cookies, and chocolate.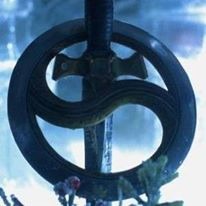 I love desserts that can be put together quickly and easily! I used soft chocolate chip cookies and we really enjoyed the texture of the chocolate chips with the pudding. Made for Summer Comfort Cafe.
You'll need four 6-oz dessert glasses. Prepare pudding as package directs, using milk. After cooking, scrape into a medium bowl and press plastic wrap directly onto surface of pudding. Refrigerate pudding until cold, at least 1 hour.
To make parfaits: Put 1/4 cup pudding into each glass. Top each with 2 tablespoon nondairy whipped topping, then crumble 1/2 a cookie onto each. Top with 1/4 cup more pudding and 2 tablespoon topping. Garnish if desired.