carly.h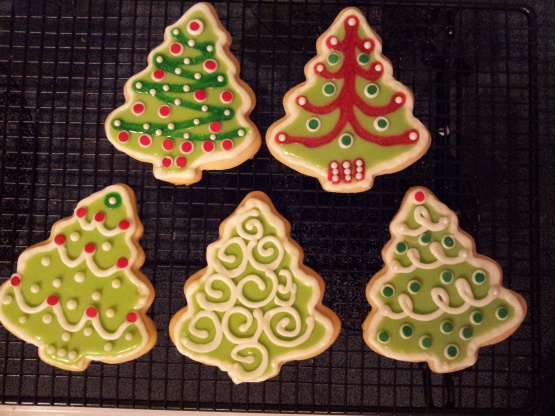 Perfect for my roll- out cookies or any other of your favorites.

This was the perfect frosting I was looking for. I made Traci & Jeff Poole's Gingerbread Men recipe #3213 and wanted to decorate them and this frosting was exactly what I wanted. It added the perfect sweetness and it hardened nicely. I used different color food coloring and made beautiful Gingerbream Men with my niece and nephews.I put the frosting in a zip lock bag and cut a small hole in the corner and it was perfect for squeezing onto the cookies. Thanks for posting!!!!
Place sugar and milk in bowl.
Stir until mixed through.
Add corn syrup and mix well.
Frost away.