This is not the usual cookies and cream but a quick, easy, lighter version of a shortcake type dessert that you can vary which fruit you use or even which type of cookie you use. I usually have frozen, baked cookies in the freezer and can pull them out, thaw and make this dessert in minutes!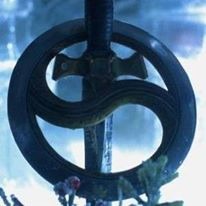 This dessert was so incredibly easy and delivered a wonderful combination of flavors. The subtle lemon flavor complimented the raspberries perfectly. DH and I enjoyed it. My children don't really like sour cream, so they just had cool whip on theirs. I love that this comes together so quickly and tastes so good. This will be perfect when I need a quick dessert to serve. Thanks so much for sharing it!
0.5

(18 ounce) package refrigerated sugar cookie dough, sliced into 8-1/4 inch slices (or vary it and use chocolate chip or oatmeal cookie dough)
1⁄2 cup Cool Whip Lite, thawed
1⁄2 cup fat free sour cream

1

teaspoon finely shredded orange rind

3

cups fresh berries (or frozen, such as strawberries, raspberries or blueberries, thawed and drained)
sifted cocoa powder
Bake cookies according to package directions and cool.
Meawhile, combine cool whip and sour cream.
Stir in the orange peel.
Cover and chill until serving time.
To assemble, place a cookie on each of 4 dessert plates.
Top each cookie with about 1/8th of the berries and 1/8 of the sour cream mixture.
Top with another cookie and the remaining berries and sour cream.
Dust with cocoa powder and serve immediately.