Redsie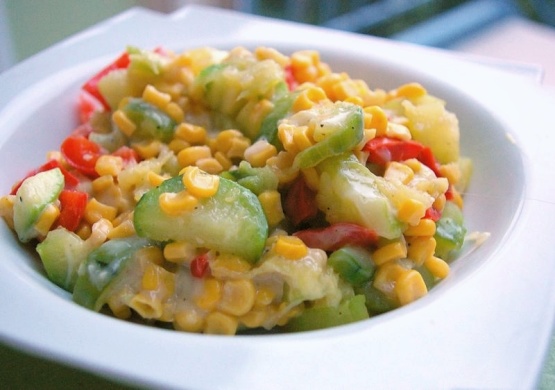 A simple side dish that goes especially well with Mexican food. We like to add some minced jalapeno for a little more kick.

Awesome! So easy and tasty... I used frozen corn, a red bell pepper and probably more cheese than called for (I just threw in a couple hand fulls). Was a hit at a family get together with meatloaf. Will be making this again and again.
Dice zucchini.
In large skillet, stir together all ingredients except cheese. Cover. Cook over medium heat about 10 minutes.
Stir in cheese. Heat through.