Constant Comment Soda Twist
Alia55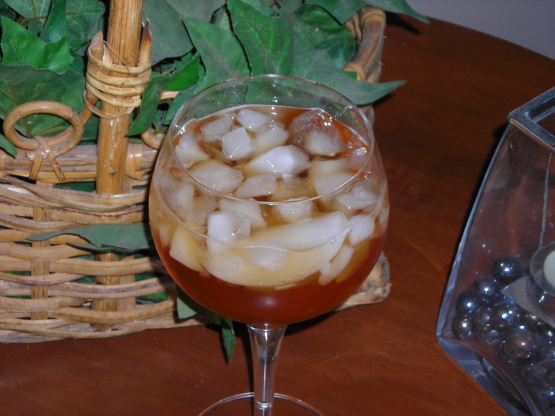 This is my favorite type of tea, and this nice little twist on it is just wonderful.
Place tea bags into a heat-stable container.
Pour one quart boiling water over tea bags and allow to steep 7-10 minutes.
Squeeze and remove tea bags.
Allow tea to cool, then chill.
To serve, combine equal parts of iced tea sprite in ice-filled glasses.
Stir gently; garnish with lemon or lime, as desired.