Prep 10 mins
Cook 50 mins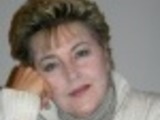 My friend Connie has been making these for years at Christmastime. I always wished I could make cookies this delicious, so I finally asked her for the recipe (DUH!!), and now I know that these are as easy to make as they are delicious!
Directions
PASTRY.
Put flour and sugar into mixing bowl.
Cut butter into dry ingredients. I use a pastry cutter.
Beat egg yolk with 1/2 tsp vanilla extract.
Pour into flour/butter mixture, whisking with fork.
Press into 8" square pan forming a slight rim. Bake at 325 for 30-35 minutes.
TOPPING.
Heat butter and milk together.
Add sugar, honey, almonds, stirring to coat evenly.
Spread over warm pastry. Bake 20-30 minutes, or until lightly brown. Cool for 10 minutes and then cut into squares. Do not let it cool completely, or cutting will become difficult!
Most Helpful
Really, really good shortbread cookie with honey almond topping. Not only do they taste great but they just look lovely on a tray. Thank you, Divaconviva.

We enjoyed these bar cookies. The crust taste like pecan sandies (without the pecans), which is my favorite store bought cookie. Made as directed. Thanks for sharing.

This is an awesome dessert bar -- could not keep DH away from them, he kept saying "they're falling into my mouth" :) Very delicious yet light. The pan is almost gone and I only made these this morning. Good idea getting this recipe from your friend Diva - it's great. Another KEEPER !! Made for FALL 2008 PAC.