Hearty dinner for family and friends. My children love it. I love it because it is fast and easy!
Make and share this Connie Seafood Mix recipe from Food.com.
Directions
heat oil in large fry pan, add scallops, cook til opaque. remove from pan and place in bowl.(5 min).
heat up shrimp in same pan til hot, remove and place in same bowl (3 min).
simmer onions, green/red pepper in fry pan til tender not mushy (3 min).
add all back together including veggies,in fry pan and simmer a few minutes to let flavors blend. add spices and stir.
in kettle, boil carrots and broccoli til tender not mushy. remove and in same water add spagetti to boil. cook til your taste.
pour seafood and veggie mix over completed pasta and serve.
I sometimes add butter when cooking the onions to give a sweeter taste.
This takes me 25 minutes to put on the table. It is a fast favorite for the family.
Serve with crusty bread and YUM.
Reviews
Most Helpful
Good food; easy to make. What more can you ask. I will admit to tossing in a little extra butter.
Great recipe for after work, quick dinner. I made minor changes-used regular carrots cut into matchsticks, and added a little white wine instead of lemon juice. I also put some shaved Parmesan on top when serving. I found some fresh pasta at the deli called borsetti. It was little "purses" filled with brie and roasted garlic. Went very well with the seafood. This is a keeper for our Friday night dinner ideas (since that is the only weeknight we have dinner together after work.) Thanks for posting this!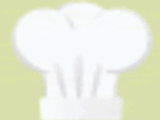 Hubby and I really enjoyed this.I sub snap peas enstead of the broccoli as thats all I had