Redsie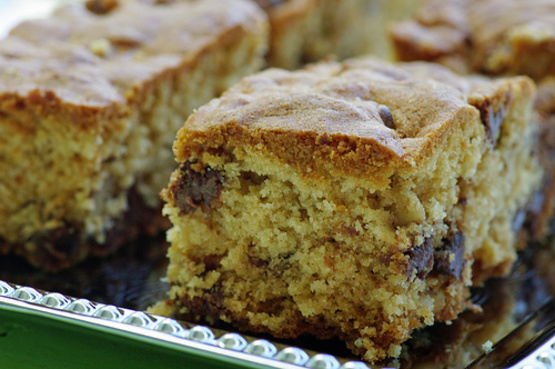 My mother has made these since I was little and then I made them for my kids. They are great to take to a picnic as they carry well.

I was going to post this recipe, as my mom used to make them all the time for us when we were kids... They are great with pecans also, and some added coconut too!
Melt the butter and add brown sugar; mix well and cool.
Add eggs, one at a time, beating well each time.
Add dry ingredients and mix well.
Add the nuts and chocolate bits.
Put in a greased 9x13 pan and bake 350 degrees for about 25-30 minutes.