Confit D' Oignon - French Onion Marmalade
Janeqx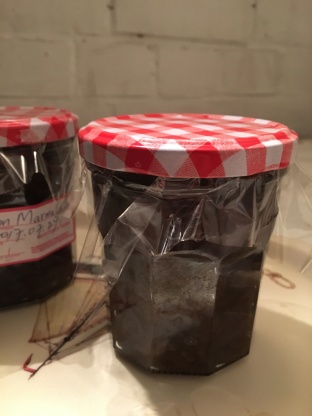 I always have at least several jars of Confit d'Oignon in my pantry; it is excellent with so many different types of dishes & recipes. Serve it with charcuterie, terrines & cheeses; it is wonderful added to vegetables, soups, stews, daubes or as a sauce for steaks. I also use it for tarts, quiches & grilled cheese sandwiches. It is well worth making a few jars - it is expensive to buy, even in France; make up several jars when onions are cheap or you have a glut in your garden. You can make it with red or yellow onions, red onions gives the finished confit a fantastic colour! This what I use when I make my Stir-Fried Savoy Cabbage and Confit D' Oignon-Onion Marmalade.

I am an onion-lover, so this recipe intrigued me; I HAD to make it! It did not disappoint. I've been digging into my taster jar in the fridge. How could this get any better after a month? It's really wonderful right now. Though it was very easy to make, it did take a while to cook down the onions. But I put them in an extra heavy pan, and used my heat diffuser so I didn't have to hover over the pan. Next time, before browning, I will slice my onion halves in half again - I have some onion strands which I feel are too long. And as you suggested, try red onions for a red confit. This is a great marmalade - thanks Karen. Another perfect recipe from FT!
In a heavy frying pan, heat up the olive oil and add the finely sliced onions - toss around to make sure they all have a coating of oil.
Cover & cook over a gentle heat until they start to colour.
Add the salt, pepper, bay leaves & rosemary sprigs & cook for a further 20 to 30 minutes, until the herbs have wilted.
Take off the lid and add the sugar, wine & vinegars.
Bring them to the boil and keep stirring al the time; then lower the heat & simmer for about 20 to 30 minutes until the liquid is all dissolved and the onions are soft & sticky.
You will need to be very vigilant towards the end of the cooking - stirring all the time so the onions do not stick and become burnt and scorched.
Pick out the rosemary & bay leaves and spoon the confit into a clean, dry & sterilised jar & seal straight away.
Ready to eat after 2 weeks, but better if kept for at least 1-2 months.
Makes one x 300ml jar - the recipe can easily be increased - use a large preserving pan if necessary.