Confetti Corn Couscous Salad
chia2160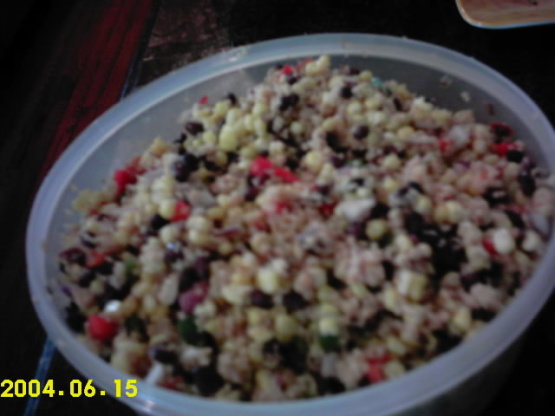 i am having a party tomorrow so i started out with my basic corn salad, left out the cheese, and embellished. it tastes great!
if using quick cook couscous, cook 2 boxes according to package directions (boil water, add couscous, remove from heat cover for 5 minutes).
if using israeli couscous, steam or boil for 13 minutes, remove from heat.
if boiling, drain.
in a huge bowl add couscous, corn, and the rest of the salad ingredients.
mix dressing ingredients together, add to salad, toss, cover, and refrigerate 1 hour or more.
serve at room temperature.