Coney Islands (or Sloppy Joes)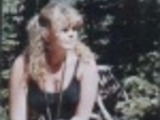 Coney islands are served often at fairs. This meat mixture also makes excellent sloppy joes. Fast and easy.
Directions
Cook beef, onion and green pepper until meat is browned.
Drain.
Add tomato sauce, water, chili powder, paprika, salt and pepper.
Simmer 15 minutes.
Cover frankfurters in cold water in a saucepan.
Bring to boil.
Simmer 5 minutes.
Place frankfurters in warm buns.
(or top hamburger buns with meat mixture).
Top each with meat mixture.