Coney Island Sauce - Flint Style
LoriDe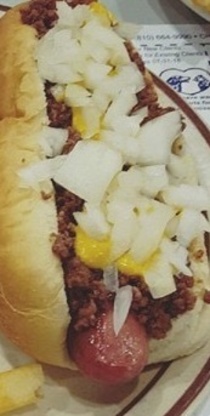 This is exactly like the Coney Sauce my husband grew up eating in the Flint, MI area.
guys....what most of these recipes miss...and it's a big one...is that the chili recipe is of Greek immigrant origin and therefore has some Mediterranean spices in that they almost never include. Mainly we're talking about cinnamon and cloves. Small amounts (especially cloves which are very strong) but they have to be in there none-the-less. Without those it's just regular ground beef chili.
Do not precook hamburger.
Combine all ingredients in 2 quart.
saucepan.
Cover and cook on medium heat for 1 hour.
Stir occasionally, blot to remove excess fat and liquid.
Serve over cooked hot dogs.