Boomette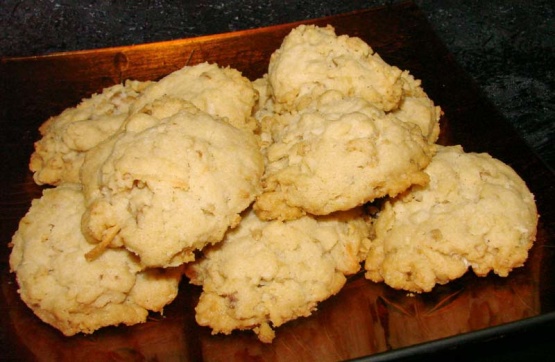 These are named after the Conejos River Ranch in Colorado. Rice Krispies, pecans, coconut, and oats provide crispy bits in each bite of these crispy cookies. They last for a fairly long time in an airtight container.
Preheat oven to 325°F.
Cream butter, sugar and brown sugar until light and fluffy. Add egg, vegetable oil and vanilla. Mix well.
Add oats, Rice Krispies, coconut and pecans. Stir well.
Add flour, soda and salt. Stir until well blended.
Drop by teaspoonfuls on lined or greased insulated cookie sheets.
Bake approximately 15 minutes.