Conchas (Mexican Sweet-Topped Buns)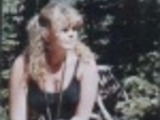 Concha means shell. Prep time is also part of the rise time.
Directions
Dissolve yeast in warm water in large bowl.
Stir in milk, sugar, butter, salt, egg and 2 cups of the flour.
Beat until smooth.
Stir in enough remaining flour to make dough easy to handle.
Turn onto a lightly floured surface.
Knead until smooth and elastic, about 5 minutes.
Place in a large greased bowl, then turn greased side up.
Cover and let rise in a warm place until double, about 1 1/2 hours.
The dough is ready if it leaves an indentation when touched.
Meanwhile, prepare Flavored Topping Dough.
Punch dough down; divide into 12 equal pieces.
Shape each piece into a ball; place on greased cookie sheet.
Flavored Topping Dough.
Beat sugar and margarine until light and fluffy.
Stir in flour until mixture is the consistency of thick paste.
Divide into 3 equal parts.
Stir cinnamon into one part, vanilla extract into one part and orange peel into one part.
Divide each part of dough into 4 equal pieces.
Pat each piece into a 3-inch circle.
Place 1 circle of Topping Dough on each ball of dough, shaping it down over the ball.
Make 5 or 6 cuts across the topping, using a table knife, to form a shell pattern.
Cover and let rise until double — about 40 minutes.
Heat oven to 375 degrees F (190 celsius).
Bake buns until golden brown, about 20 minutes.
Reviews
Most Helpful
LOVED IT!!!! I have been wanting these for years since my favorite bakery on the West coast closed some 15 years ago and use to make these. I bought one with a cup of coffee everytime I went in... sometimes several times a week. A few changes I had to make to this recipe to suit my palette: I split the butter requirement to 1/2 butter flavored crisco and 1/2 butter. I baked them on a silpat and made the buns 1/4 the recommended size so they were dinner roll size. PERFECT. And I added 1/4 cup of cocoa, 1 tsp of vanilla, and one pack of instant espresso to the topping mix 1 TBS of water. I had to lower the oven temp to 325 degrees and bake for 11 minutes in order to keep the bottoms from over baking on my silpat, and the topping from melting off or getting too crunchy from too high of heat. The topping should not be crunchy!!! Needless to say I had to throw away the first batch due to too hot an oven, but the subsequent batches were fabulous!! Took some to the neighbors since I had too many, and they devoured them ON THE PORCH! HAHAH! Super yum. Can't wait to make them again for family. TIP ALERT: THe longer they have to do the 2nd rise the better. I baked in batches and the 3,4 and 5th batch got better and better, puffier and pillowy soft. THANKS!!!!!!!!
AMAZING! My first time ever and they came out great. Making my second batch today and replaced the butter in the dough to lard (sounds nasty but us mexicans use it often) and i kneaded the dough a lot more. Also, the topping came out like a sticky paste..hope thats correct! i was able to spread it after dipping my fingers in a little bit of water. I got the approval of my abuelita and all my tias so this recipe was amazing. One of these with a cup of abuelitas hot chocolate and ive died and gone to heaven! Simple and amazing recipe. THANK YOU!

I made these last night and they didn't quite turn out. When I first removed them from the oven (after 20 mins. like the recipe says, they were beautiful, but were a little heavy. I tried one and the taste was wonderful, but it wasn't fully cooked through in the middle, so I put the whole batch back in the oven for a few more minutes. When I took them out the 2nd time, they still looked great, but I guess they had been in there too long, so they turned out very hard and heavy. I'm not giving up, though. I think I will try it again but use less flour because when I was mixing the 2nd half of flour in and kneading it, I could tell it was getting too thick and heavy. Hopefully this works, because they truly did taste good but were more like cookies than bread. If anyone has any suggestions, I'd appreciate it. Thanks!