Company's Coming Carrot Puff Bake
WiGal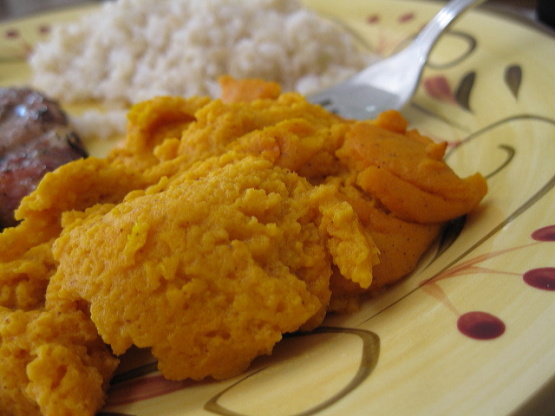 Serve this along side of a pork or beef roast or turkey dinner, your guests will rave! if you are making this for a large gathering then make two separate recipes in two baking dishes -- this is also a great way to get kids to eat their veggies :)

I am not much into cooking or carrots. It was easy enough that even I could make it perfectly. It taste amazing. This will be great at the holidays. Thank You Kittencal.
Set oven to 350 degrees.
Butter a 2-quart baking dish.
Cook the carrots in a saucepan until fork-tender, about 15 minutes drain VERY well (you might even want to pat dry with a paper towel) cool slightly.
Place the cooled carrot in a food processor and process until smooth.
Add in all remaining ingredients; pulse to combine.
Transfer to baking dish.
Bake for about 40 minutes or until puffed and set.