Company Chicken Pasta Salad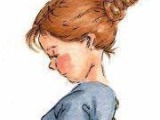 This is a delicious treat to serve your guests. Another entry in the RSC Winter 2005 contest. Serve on your prettiest plates with hot garlic bread for a really special lunch! Cook time is chill time.
Directions
Cook the pasta in a large pot of boiling salted water until al dente (about 8 to 10 minutes); drain
Run under cool water to chill and drain again
In a medium bowl, combine the chicken, celery, apricots, raisins, cooked pasta, salt and white pepper, mixing well
In another bowl, combine the mayonnaise, curry powder, cumin, coriander, rice vinegar and sugar; whisking ingredients together
Toss this dressing with the chicken mixture
Cover bowl and chill for at least 2 hours before serving
Serve on chilled plates, sprinkling with the toasted cashews
Reviews
Most Helpful
The flavors in this salad blend so well together that it is hard for any one flavor to stand out. I used the left overs of a smoked chicken and added some grilled chicken to make up the full amount of chicken. Tripled the recipe to take to a church potluck and it was gone in minutes,with lots of requests for the recipe. Thank you for posting
This was very good on a hot night. Tasted better the second day. I didn't have the coriander, so I left it out, I'll make sure to add it next time. Thanks!
This salad was divine! Like Swiz58, I also used almonds instead of cashews - because that is what I had to hand. This will definitely become a standard for summer BBQs.