Company Best Macaroni and Cheese
luvcookn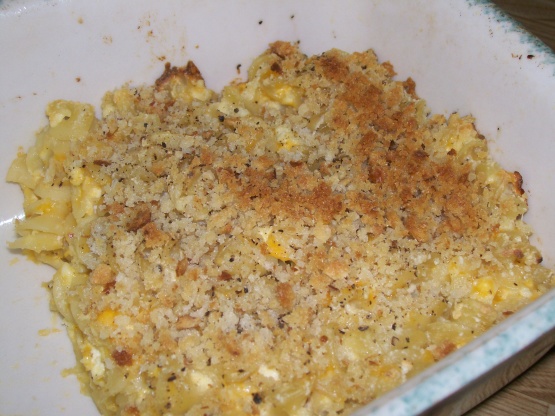 I know, I know. Another mac and cheese recipe. But, wait. Maybe it's not as cholesterol-crazy as some; or, is that just wishful thinking on my part? I first served this about 30 years ago when Dave and I were first married. Really impressed his mom. Still makin' it today; still impressin' folks today. I like making it, and so does my arthritis. It's that easy. I prefer the medium shells. Elbow macaroni is so...well...elbow macaroni.
In a large bowl, combine all ingredients EXCEPT cheese and macaroni.
Add cheese and mix well.
Add macaroni; stir until coated.
Transfer to greased 2-1/2 quart baking dish.
Top with bread crumbs (optional).
Sprinkle with paprika (if desired).
Bake at 350 degrees for 40 minutes OR until bubbly.