Comfort Me With Apple Crisp
Prep 20 mins
Cook 55 mins

So, let me ask you this question...why can dessert not be a meal? It is a valid question and one that deserves an answer. Who really wants to eat dessert after a meal with several courses? Can the dessert not be the meal in its own right? I say YES and here's a recipe to prove it. There's nothing more comforting than the smell of apples and spices baking. This is a generous crisp - for 2-3 people to eat well and contentedly pat their well-fed bellies. Be sure to serve warm - not hot - with a scoop of a very good vanilla ice cream. You will be well-fed. Need no other sustenance. The apples will have comforted you and you can happily be on your way...
Directions
Preheat oven to 375 degrees F (190 degrees C) and place rack in the center of the oven. Generously butter 2 individual gratin dishes or, if you want to make this as one crisp, a pie dish.
For Topping: Place all the ingredients, except pecans, in a food processor and process until the mixture is crumbly (looks like coarse meal) and there are no large pieces of butter visible. (This can also be done by rubbing with your fingertips.) Stir in the pecans. Set aside (I popped it in the fridge to keep the butter cold) while you prepare the filling.
For Filling: Gently combine the apples with the raisins, brown sugar, lemon juice, zest, flour, vanilla extract and spices. Transfer to your prepared baking dish(es) Scatter the topping evenly over the apples.
Bake for approximately 35-45 minutes (depending on how tender you like your apples) or until the topping is golden brown and the apples are fragrant and bubbling. Remove from oven and place on a wire rack to cool for about 30 minutes before serving.
Serve with a premium-grade vanilla ice cream.
Reviews
Most Helpful
Yes--a meal! This is a substantial crisp, but no one I served it to complained. We all liked the fact that this was a crisp one could sink his teeth into--and we did and ate it all up. I really liked the hit of spice and took advantage of a break in the hot summer weather to enjoy a rich dessert served warm with some rich vanilla ice cream. Thank you, Chef!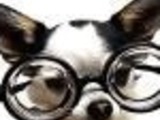 Delicious apple crisp. A new favorite. Used a pie plate and made it exactly as written. Great instructions too. Good luck with your entry.

This was a good recipe, but a little too spicy for my taste...the cinnamon was a bit overwhenlming for me, along with the vanilla, which I think could have been left out of the topping. I LOVED the addition of coconut in the topping...after processing it I couldn't really even tell it was there but it definitely added a nice touch. I didn't have oats so just added some extra pacans to the topping. Good entry for the contest...Good luck!