Com Sot Ca Chua - Vietnamese Tomato Rice
Pneuma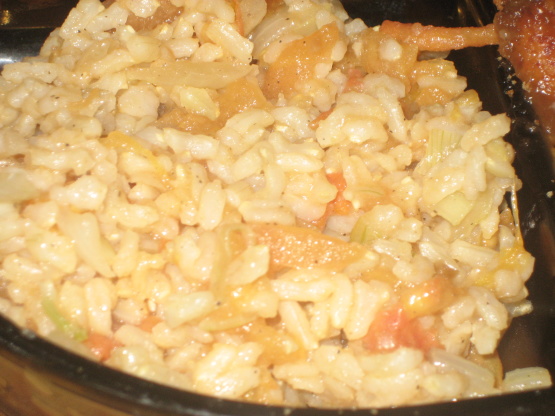 I got this recipe from my Husband's family. It's an easy way to jazz up the usual rice. Cook time is estimated, and doesn't take cooking the rice into consideration.

This was nice and simple to make. I left the tomato mixture seperate from the rice so people could help themselves when it came time to eat. I also cut down the sugar to maybe a teaspoon or so. This was wonderful and I couldn't stop eating it! It was a great way to use the tomatoes from the garden; thanks!
Heat Oil over medium heat, add shallots and garlic. Saute until soft.
Add tomatoes and sugar, cook until thickened.
Add Rice and stir until completely incorporated.
Add spring onions, salt & pepper.
Serve!
Can garnish with coriander leaves, if desired.