Columbia Restaurant Good Rice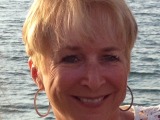 This rice goes with everything and has much more flavor than plain white rice. The recipe comes from the famed Columbia Restaurant which started in Ybor City, FL and now has locations throughout Florida. Easy to make and very flavorful; I especially like the texture...not sticky, not greasy, just right.
Directions
Melt butter and saute' onion until transparent. Add rice and stir constantly until it turns into a caramel color. Add chicken broth, then parsley, basil and salt. Bring to a boil and lower flame. Cover and steam rice for 18 minutes. Fluff with a large two-tined fork. Serves 6 to 8.
Reviews
Most Helpful
We were recently in Tampa and though we couldn't make it to the Columbia Restaurant, I've gone searching for recipes from there.
We didn't have fresh parsley and basil so improvised with 1/3 cup dried and it still turned out great.
Thank you!