tasb395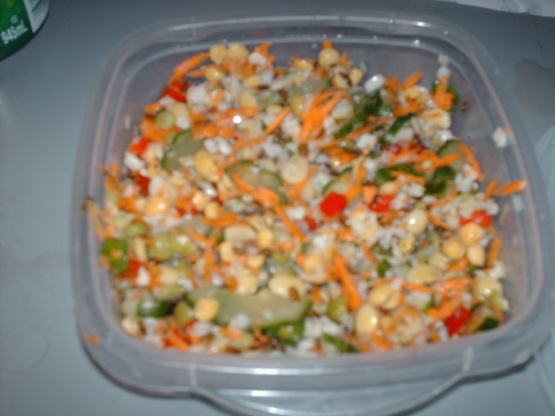 Originally from some kind of health magazine which I don't think exists any longer. Anyhow, it's very colorful and tasty!

I made this last week for something different to eat. I did make some changes (not many), I used mixed lentils, I didn't have any cheese, and the veggies I used carrots, cucumber, green onion and red pepper because I had to use them up. I did 2 tbsp plain yogurt, because I wanted something creamy, if I had cheese it probably would have taken care of that. The smell reminded me of tzatziki. I will definitely make it again.
Simmer lentils in water until tender.
Drain and let cool.
Mix all ingredients well in a bowl and serve.