Parsley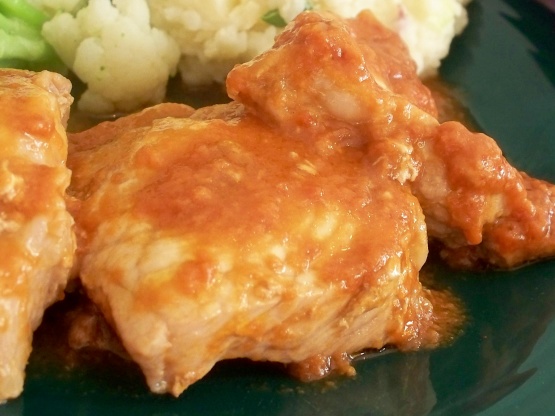 I got this recipe from Super Suppers recipe book. I changed few of the ingredients to my families liking. My husband says it's the best pork dish he's had. He's always asking for it. And it's so simple to make. It can be made in the crock pot or in the oven.
Preheat oven to 350 degrees.(if using the oven).
In crock-pot or roasting pan, add pork.
In a ziploc bag add the remaining ingredients and mix together.
Pour over top of the pork and bake covered for about 1 hour. I slice the pork down 15 minutes before it's done and lay it in the sauce.
If cooking in the crock pot, cook on low setting for about 7-8 hours.