Colonel Sanders' Lemon Sponge Pie
HisPixie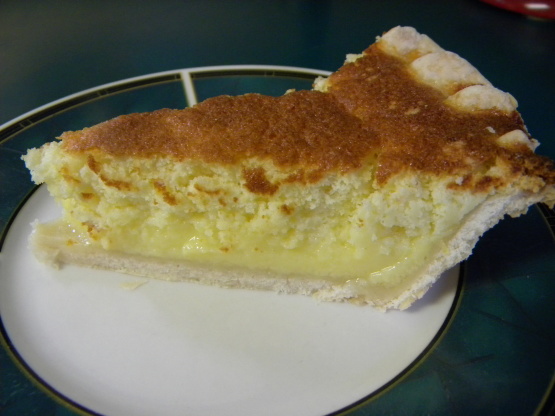 This is my personal recipe for lemon sponge pie, with fresh lemon juice and lemon rind.
Temper butter.
Cream butter and sugar thoroughly.
Add remaining ingredients except egg whites.
Fold in stiffly beaten egg whites.
Pour into unbaked pie crust and bake slowly in oven at 350 degrees for 15 minutes.
Reduce oven to 300 degrees F, until tests done - about 45 minutes.