Coleslaw With Apple and Honey Dressing..
loof751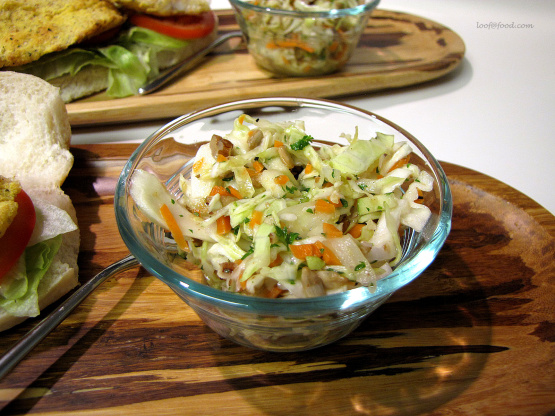 this is a nice change from the typical salad with mayonnaise dressing..
in a large bowl, toss together the shredded cabbage, carrots, apple, nuts and parsley.
in a small bowl, whisk together all the dressing ingredients --
pour the dressing over the cabbage mixture and combine lightly.
refrigerate at least 30 minutes before serving.