Derf2440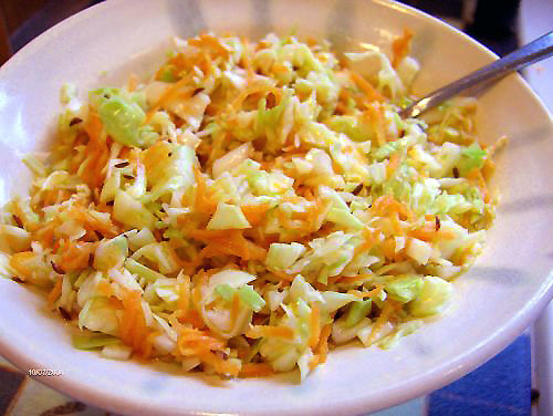 I made the entire amount of dressing though I thought about halving it as some had suggested. I think half would have been right as this turned out very soupy. It was also more oily than I like. That said, it also had good flavor and was fast. Not my favorite coleslaw, but a good basic one.
shred cabbage and peeled carrots into bowl.
combine all other ingredients into medium saucepan.
cook until sugar is dissolved.
cool dressing.
pour some of the dressing over the mixed cabbage and carrot mixture, continue until all is coated.
remaining dressing can be frozen.