Parsley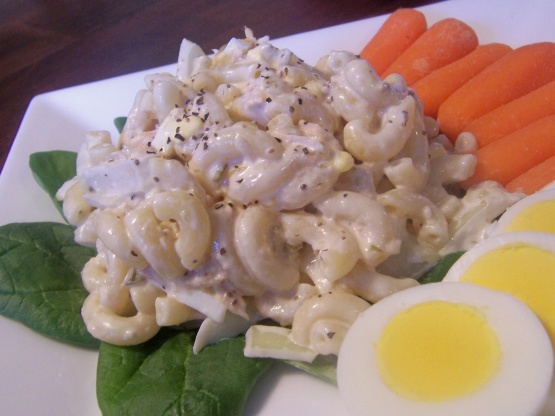 This is such a great refeshing dish for the summer.It makes a great light lunch or dinner.I usually serve it on a bed of lettuce and crackers or with some slice vegetables (tomatoes,cucumbers carrots). You can adjust this to your taste.
Cook macaroni according to directions, drain.
In large bowl add macaroni and remaining ingredients.
Mix well.
Refrigerate till chilled or cold,.
As it sits in the refrigerater, the noodles "absorb" some of the mayonnaise and you might want to add alittle more before serving.