Cold Tomato & Cheese Salad
luvcookn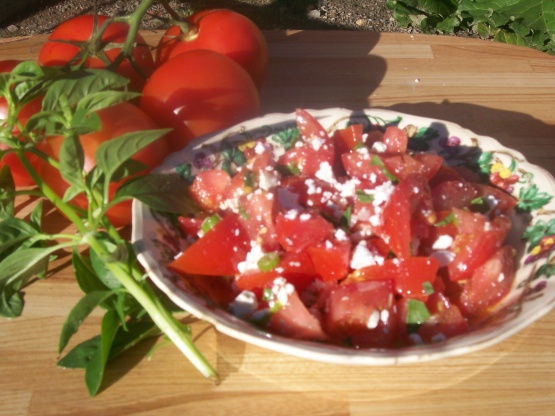 Recipe originally from MasterCook. Quick and easy. Can't ask for better than that! Hope you enjoy it.

This is such a lovely salad! After I took the pic...I just wanted to eat it all. I cut the recipe down to serve 2. And I will never do that again...it is way too yummy for that. Made as directed with the fresh basil out of my garden and a couple of my tomatoes from the greenhouse. Thank you Aunt Sana so much for sharing!
Combine ingredients in a large bowl.
Refrigerate for at least 2 hours before serving.