Cold Mozzarella Cheese Dip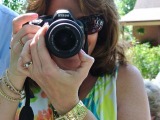 This dip is one that I am always told to bring to a gathering. We have found that we like to use half mozzarella and half colby cheese or I add some sharp cheddar for a change of pace. It is REALLY good as a spread on a ham sandwich as well. (This is the original recipe I was given, I have altered some of the ingredient amounts though for more flavor.)
Directions
In a bowl, combine all ingredients; mix well.
Cover and chill for at least 1 hour.
Serve with raw vegetables, tortilla chips or potato chips.
Reviews
Most Helpful
I used 1 cup mayo and 2 cups sour cream...The ingredients don''t sound like they would go well together...but they are great!!!!!!!

everyone really liked it- definitly use extra parmesan
This dip tastes ok initially, but very much improves upon chilling! I used the greater amounts of seasonings you specified and also increased the amount of parmesan cheese.